Just this morning while feeling the need to procrastinate, and to further avoid grading some student essays, I picked up Frank Conroy's 2004 entry in the Crown Journeys series on his summers and brief year long residency on Nantucket. This slim meditation on his life on the island and the changes he observed from the 1950s to the 1990s would not likely have caught my attention when I found it in the $1 bins a few weeks ago if I had not just been reminded of Conroy's centrality to the Iowa Writer's Workshop in the n+1 essay collection,
MFA vs NYC.
I assume that MFA programs continue to study Conroy- he published a memoir, an essay collection, and a novel between 1977 and 1993 which rate as among the finest books from any writer's writer, but aside from many literary essays and those three volumes (including only a single novel) it seems his major career was training young writers in Iowa and teaching along with other literary giants such as Raymond Carver, Kurt Vonnegut.
Back in 2002 Crown Publishers initiated a literary travel series known as Crown Journeys and the two inaugural books published in the series came from then acclaimed novelists Michael Cunningham and Edwidge Danticat. (They've continued writing and publishing, but have not quite held onto the attention of readers and critics ever since.) They wrote about Provincetown and Haiti, respectively, and Crown surely hoped to catch a ride on the enormous critical acclaim and commercial success that followed when Cunningham won the Pulitzer in 1999 for his 1998 novel, The Hours, and when Danticat's first 1994 novel, Breath, Eyes, Memory exploded commercially as a result of her selection for the Oprah Winfrey book club in 1998.
By 2003, the series expanded with five new volumes. Popular literary novelists like Chuck Palahniuk wrote about Portland, African American novelist Ishmael Reed on Oakland and blues; Christopher Buckley wrote about DC while, surprisingly, the talented and acclaimed Civil War historian James McPherson turned out an elegant book on Gettysburg. Like Danticat on Haiti, Journeys seems to have always sought to include American writers on life abroad, and so William Murray mused about Rome.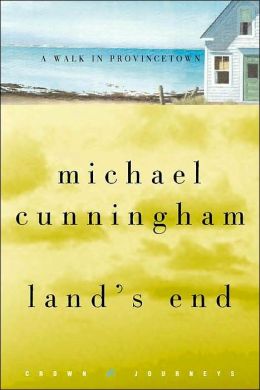 (The same year of Conroy's volume, Crown Journeys also released Tim Cahill on Yellowstone, Kinky Friedman on Austin, Alex Kotlowitz on Chicago, and Myla Goldberg on Prague. The planned volume by essayist Philip Lopate on NYC sprawled beyond the series' format restrictions, and when paired with other NYC essays became the incredible 2004 volume,
Waterfront
. Although the absence of a volume on NYC in this series is impossible to overlook, Lopate's book is truly remarkable.)
The series seems to have lost momentum, with two books by McKibben on Vermont and Blount on New Orleans released in 2005. And although these books are incredibly personal and beautifully written, it is heartbreaking to read Blount on New Orleans in a book published just six months before Hurricane Katrina washed away so much of what he beautifully portrayed. In 2007, Madison Smart Bell's volume on Baltimore appears to have been the final entry in the series.
In truth, memoirs about travel and the meaning of place to artistic and thoughtful people place a very close second to literature in taking us to other places and showing us how people see the world differently than you or I. This little series of fifteen or so books is well worth reading and although I am sure Conroy's readers will have strong sentiments toward his essays, memoir, or novel it may be that this slim book has escaped their attention, but his other writing will no longer escape mine. In 2005, Conroy died of cancer and so Time & Tide will remain his final reflections on a literary life lived among Nantucket's year-long residents, summer visitors and day trippers. I don't have any plans to visit Nantucket in the near future, but when I do Conroy will be my guide.